Title: Shop Jazz
Genre: Jazz
Feel free to use my music, it would be great if you credit me.
If you like this platform with that having a community with sharing sound/music you can consider donating to improve their website
https://freesound.org/donations/donate/
If you want to support me it would be a big thanks.
https://www.patreon.com/migfus
I've been listening to hotel music and got inspired to compose this Jazz genre. I'm using FL Studio with some free samples & VST. I know Jazz is a colorful beings, I'm sorry for chords repetition because it's hard to make it natural and I don't have a keyboard controller either.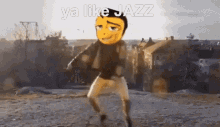 A big thanks to Patrons!! This really motivates me to compose new background music.
Kalcifer, Jordan S, Bluegrass, Versatyle V, Sara, Pascal M, Soviro, Tawika S, Talyn D, Claus B, Oliver R, etc.
Please log in to comment